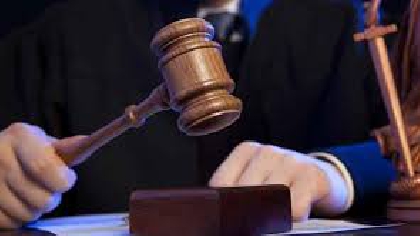 A man is due to be sentenced today for carrying out what was described as a "siege" in a Dublin courtroom just a few days before Christmas 2018.
Armed gardaí were called when Edmond Dunican, of Stadium Bus Park, Ballycoolin, Dublin 15, pulled out a very real-looking firearm while the court was in session. A barrister, who was in court when the incident occurred, believed he was going to shoot her in the head.
Just moments beforehand, he told the judge he had a "big problem" with the barrister. He also opened his jacket to reveal what looked like a homemade bomb. Both turned out to be fake. The judge tried to calm him down and pleaded with him to drop his weapon.
He eventually did when armed gardaí arrived at the scene. Dunican, who was described as being "under very serious pressure" at the time, will be sentenced later this morning.