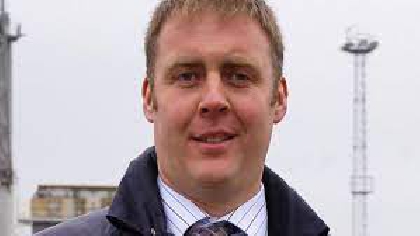 33-year-old Brendan Treanor, of Emer Terrace, Castletown Road, Dundalk, is due back in court next week when he's expected to apply for bail.
Detective Garda Adrian Donohoe lost his life while taking part in an armed escort outside Lordship Credit Union in County Louth on January 25th 2013.
The man who shot him from close range, 29 year old Aaron Brady from Crossmaglen, County Armagh, is serving a life sentence after being convicted of his murder last year.
Brendan Treanor is accused of robbing €7,000 in cash and assorted cheques from one of the credit union workers that night.
He's also accused of being part of a conspiracy with Brady and others to enter a house as trespassers with the intention of stealing car keys sometime between September 11 2012 and January 23rd 2013.
There was no application for bail today but he is expected to make one next Wednesday. Gardai have already indicated their intention to object to it.