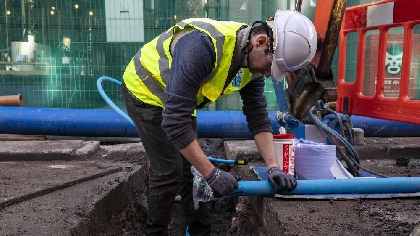 Irish Water, working in partnership with Wicklow County Council, is progressing a major project to upgrade and improve the sewer network at Old Connaught, Bray.
The project will involve the construction of over 400 meters of new gravity sewerage pipes on Ravenswell Road and Harbour Road Access.
The delivery of this wastewater project will support future development and economic growth and will significantly improve the capacity and operational performance of the existing sewers, benefitting local businesses and residents.
In order for the project to be completed safely and in a timely manner, Ravenswell Road footpath along the River Dargle will close on the commencement of works for approximately one month.
Diversion routes for pedestrians will be in place and will also be communicated locally.
The first phase of the works will involve the construction of 200 meters of sewerage pipes along Ravenswell Road and is set to be completed in November 2022.
The remainder of the works will be delivered in early 2023 following the completion of third party development works planned for the Harbour Road Access over the coming months.