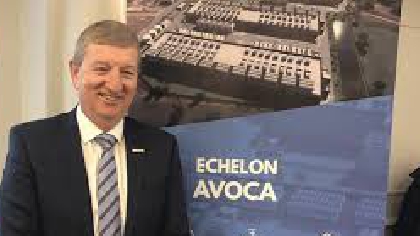 There's great news on the jobs front for Arklow.
Green energy developer S.S.E. Renewables and Irish-owned data centre, Echelon have come together to develop a joint 220 kilovolt substation at the Avoca River Business Park in Arklow. The new infrastructure will facilitate the development of Ireland's first large-scale offshore wind farm, off the Wicklow coastline.
The substation development is expected to require an investment of around €50m.
The landmark deal is an innovative step forward for the renewable energy and data centre sectors.
Up to 80 jobs will be created during the construction of the substation, and will support 90 full-time operational roles at the Data centre with a further 80 full-time jobs locally to support the day-to-day operation of the offshore wind farm.
Wicklow Senator Pat Casey says this latest investment is a major boost for South Wicklow.