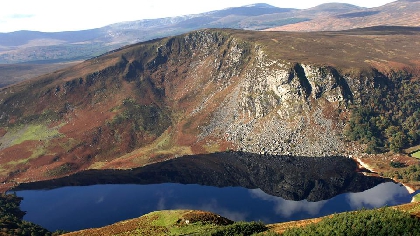 It's being reported that the owner of Luggala Estate here in Wicklow plans to carry out a Peatland restoration project on 1,300 hectares of the estate.
The estate, which been in the Guinness family for many years, was sold in 2019 to a London based, Italian property businessman.
According to the Irish Times, a year-long environmental investigation has identified a number of areas of concern, including extensive damage caused by drainage and grazing deer and sheep.
The estate's environment manager says the project will take many years to complete.