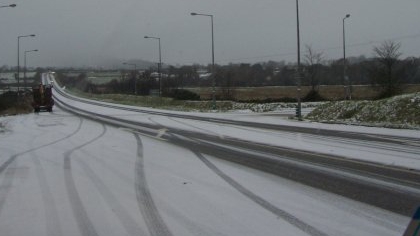 Drivers are being reminded to be extra cautious, as a low temperature warning affects road conditions.
Met Eireann is warning of icy stretches between now and midday tomorrow, with possible severe frost and hail showers.

Wintry showers are expected in the northwest and southwest, where accumulations of snow are possible.