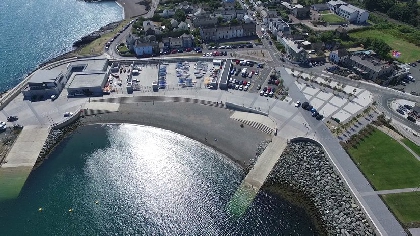 Residents in Greystones are calling for access to the Cliff Walk from 'Darcy's Field 'into the harbour .
The walk was re opened last week as part of phase three of the easing Covid 19 restrictions.
However it's being claimed the developer of the houses in the harbour has closed off Darcy's field without any prior communication.
Following a public meeting, Independent Councillor Tom Fortune has requested that the developer meet with local residents and Wicklow County Council to resolve the situation.