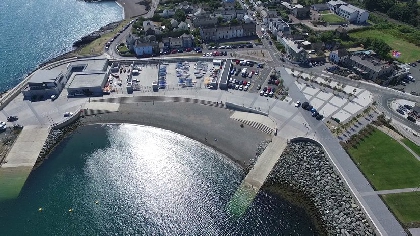 Local representatives in Greystones have been told a pontoon cannot be installed in the new harbour development  due to insurance and concerns.
A recent district meeting heard installing a pontoon with no lifeguard present could encourage diving at an unsuitable location.
Councillor Tom Fortune says the local community deserve to have a say on the issue.