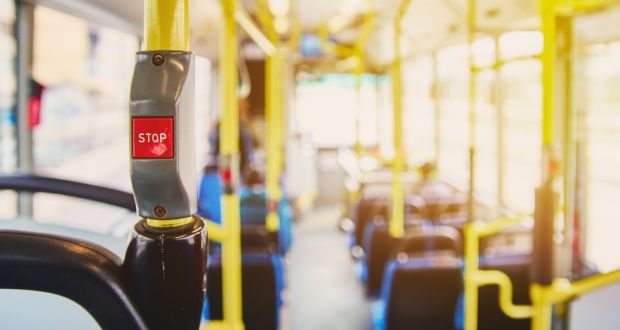 John Brady has expressed alarm at the failure of both the Minister of Education and her Government colleagues to undertake the necessary steps to end the crisis in the School Transport System.
In a statement Brady said:
"Since the start of the school term hundreds of school children have been left without school transport. Over the last two weeks a number of the routes have been sorted, however there are still over 100 children without any school transport. Bus Éireann are going to tender again with these routes in the hope of securing a contractor to operate these affected routes.
This is simply unacceptable, and the government must immediately act to address this crisis.
The three worst affected counties being Wicklow, Clare, and Limerick.
The responsibility for this crisis lies squarely at the door of the government, who have effectively tied the hands of Bus Eireann, by refusing to allow the company to recruit drivers directly to operate local school buses as had been the practice for decades.
This year, as with every other year, 20% of contracts went out to tender, following which contracts were awarded, and the private contractors set about organising their routes.
But many of the private bus companies are unable to hire enough drivers to fulfil their contractual obligations. The effect of which is that over 100 school children from across Wicklow, but in particular the areas of Aughrim, Glenmalure, and Laragh.
Minister Norma Foley, and her department are aware that school transport contracts are awarded on a five-year basis. And that 20% of these contracts are renewed on a rolling year on year basis.
And they were also aware that there are serious problems in securing sufficient drivers to service these routes, as this has been widely flagged with the government. This is a problem that is not unique to Ireland, but one which is affecting other European countries also.
As a result of the failure of the government to address the situation of children in Wicklow, has left the county as one of the worst affected in the state, as over 100 children continue to be left without school transport.
While Bus Eireann has attempted to work with transport providers to secure drivers, there is little optimism that a short-term solution will be found through the recruitment of drivers for the private contractors.
We need to see the government take the issue of children's education and welfare seriously. Bus Eireann needs to be allowed to commence the recruitment of part-time drivers, most of whom would come from within the local communities as they had previously done for decades, who would operate the school runs while directly employed by Bus Eireann.
There is not time the for the government to sit about and prevaricate on this issue. They need to act and they need to act now, to get the children of Wicklow back to their schools safely."