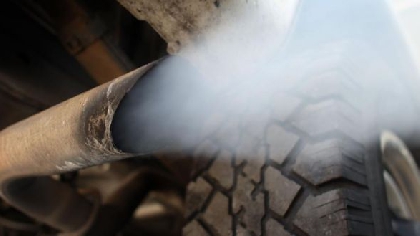 The county's four local authorities have committed to cutting pollution through the WHO and UN 'Breathe Life' campaign.
The campaign aims to reduce the 7 million deaths annually from air pollution by 2030 and slow the pace of climate change.

Meanwhile the government's climate action Bill will make the transport, agriculture, and energy sectors significantly reduce carbon emissions over the next 10 years.

This Climate Action Bill will force transport, agriculture, and energy sectors, which are most responsible for rising CO2 emissions, to get their houses in order by enshrining targets into law.

There will be a ban on the sale of new fossil fuel cars, run by petrol and diesel, by 2030.

Ministers will be held accountable, with departments which fail to meet their commitments to be punished with less funding.

Five-yearly "carbon budgets" will set a limit on how much carbon can be produced.

And a more powerful Climate Action Council will replace the Climate Change Advisory Council.

Stop Climate Chaos says it is essential the details of the new climate action Bill are published without delay to allow for proper scrutiny before the Dáil resumes next week.