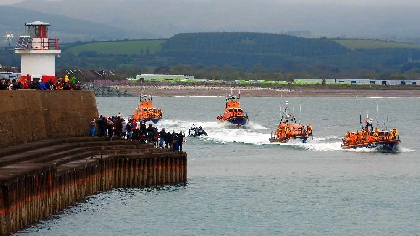 Lifeboat crews from Arklow and Wicklow RNLI have been praised for their quick response yesterday after three fishermen were forced to abandon their vessel after it caught fire 30 miles off the Wicklow coast..
The fishermen had evacuated from their 14 metre boat onto a life raft.
One of the men was airlifted and brought to hospital for observation while the other two received casualty care on an RNLI lifeboat before being brought to shore.