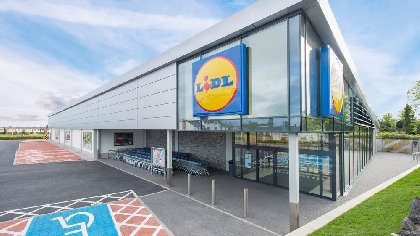 The store, worth 12 million euro to the local economy will see the creation of 25 jobs when complete.
The derelict site will see solar panels installed to generate clean energy from the sun; sensor controlled exterior sun blinds and energy efficient LED lighting to ensure minimal impact on the environment.
The modern design will also see the store fitted with wider aisles and an enlarged bakery area for an enhanced customer experience.