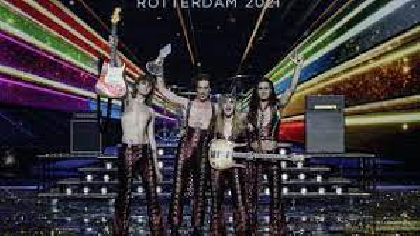 The lead singer of the Italian rock band Maneskin - who won Eurovision - has been cleared of drug use.
It follows an investigation and negative drug test by the European Broadcasting Union.
Damiano David denied taking cocaine following a frenzy of online speculation after footage of him leaning over a table during the show.