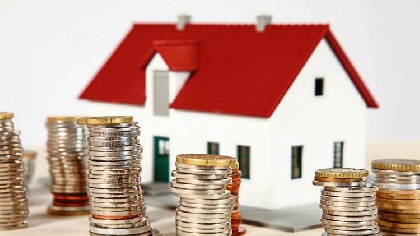 The average semi-detached house now costs around 235 thousand euro. However, the cost of a home fell slightly by 0.3 per cent in the commuter counties in the last three months.
The latest REA Average House Price Survey has found the average price of a three-bed semi in County Wicklow rose to €289,000 in the past year, but fell by point seven percent in the first three months of this year.
The survey concentrates on the actual sale price of standard three-bed semis, giving an up-to-date picture of the second-hand property market in towns and cities countrywide to the close of last week.