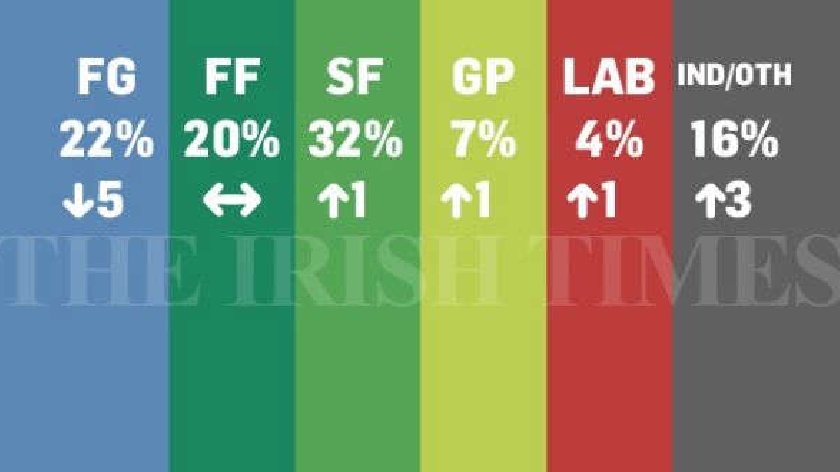 Sinn Fein has stretched its lead as the most popular political Party in the State.
The latest Irish Times/Ipsos MRBI opinion poll shows that Sinn Féin has the support of almost one third of voters at 32 per cent, ten points ahead of Fine Gael on 22 per cent with Fianna Fáil on 20 per cent.
The poll also shows a drop in the satisfaction rating of the Government from 53 per cent in June to 46 per cent on Wednesday last.
Fine Gael leads in Dublin by 27% followed by Sinn Fein on 24%, with Fianna Fail on 16% and the Greens on 10%.
But in the rest of Leinster, Sinn Fein are at 33%, 10 percentage points ahead of their nearest rival, Fine Gael, while Fianna Fail are at 18%, ten percent ahead of the Greens.