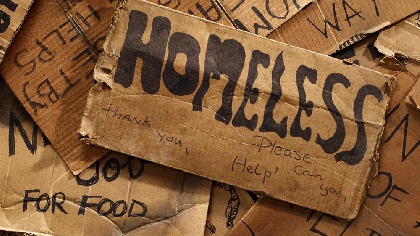 New homeless figures from the Department of Housing show there were 24 homeless in County Wicklow in December a drop from 25 living in emergency accommodation in November.
The number of people homeless has fallen below 10,000 for the first time since February last year.

The latest figures from the Department of Housing shows 9,731 people are living in emergency accomodation - down 717.

That's their biggest fall since monthly records began in 2014.
The numbers homeless in Kildare are more than Meath and Wicklow combined.
The three counties make up the Mid East Region, where, last month, 36 families and 197 children were in emergency accommodation.
The reduction's been welcomed by homeless charities.
The Department of Housing has admitted there was a transcription error in its latest set of homeless figures.

It's since corrected how many people were listed in each accommodation type during December.

The department says none of the headline figures, which showed a record fall of more than 700 people living in emergency accommodation, were affected.