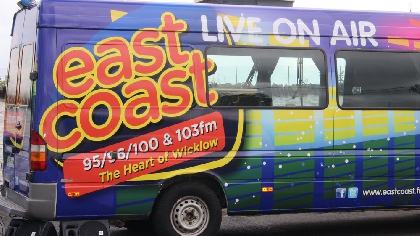 The latest JNLR listenership figures have been released today and show that Ireland's love affair with radio continues.
The figures also show that more people are now choosing East Coast FM, with 64,000 listeners tuning in each week.
Our Programme Director Dave Harrington wants to thank listeners across the county.
We remain the most popular station for County Wicklow in all measurements:
#1 Weekly Reach (51%)
#1 Market Share (24.7%)
#1 Daily reach (listened yesterday (31%)
Thanks for listening!