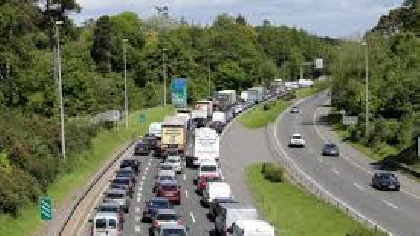 After several delays, the Kilmacanogue Parallel service Road safety scheme has finally been put to tender with the deadline for submissions set at June 26th.
The tender will see the construction of a segregated service road on the southbound carriageway of the N11 between Junction 7 Bray South and Junction 8 Kilmacanogue and includes carriageway widening into the central reserve by up to 3 meters over a distance of 1.7km, as well as the provision of two sign gantries, alterations to existing services and the replacement of a safety barrier.
Welcoming the news, Wicklow T.D. John Brady says this is a much needed project that will ensure far greater safety for vehicles joining the N11 and for vehicles travelling through Kilmacanogue. The works is expected to take between 6 and 9 months to complete.