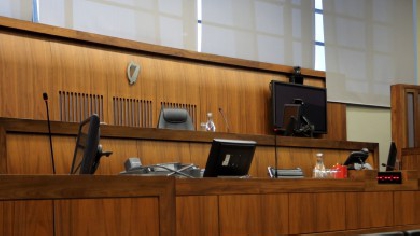 A 38-year-old man has been jailed for six and a half years for raping his ex-girlfriend's friend while she was asleep at a house in Kildare in 2017.
The woman told his sentence hearing that she'll have to live with the pain of what he did to her for the rest of her life.

His trial heard she awoke in the early hours of March 12th 2017 to find the man on top of her. She said she was startled, and asked him what he was doing.

She said he told her she wanted it. At one point, he put his fingers over her lip and told her to be quiet in case she woke some children who were sleeping in the house.

In her victim impact statement, she described the past few years as "hell." She said she has been in a "dark place" since and doesn't feel like a woman anymore.

She said she can't even watch TV shows or films that have "so much as a kiss in them," and she just knows she'll be alone for the rest of her life.

The man was handed an eight year sentence, but the final 18 months were suspended.