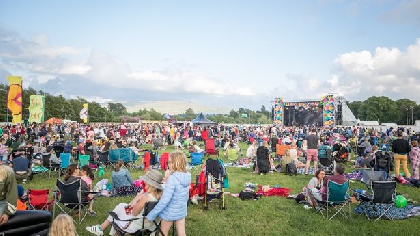 Organisers have announced a brand-new creative entertainment area called Carnivale, which includes a vintage fairground, complete with hobbyhorses and carousels.
Gavin James is set to play Kaleidoscope this summer.
Hudson Taylor, The Devine Comedy, Basement Jaxx and Camille O'Sullivan are also set to perform.
The family festival returns to Russborough House in County Wicklow from June 26th to 28th.

Tickets are on sale now.
Organisers of the country's newest family festival say not one tent was left behind last year.
Kaleidoscope ticket holders are being praised for leaving no trace at Russborough House in Blessington in West Wicklow.

Panda, the company hired to collect waste from the site, says its team was "delighted to see how clean the festival was".