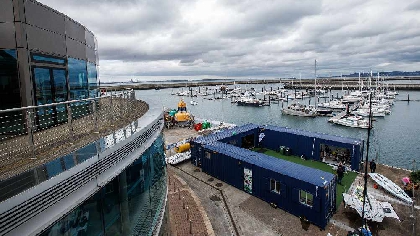 Based on the grounds of the Commissioners of Irish Lights, the facility was constructed at a cost of €300,000 and funded entirely by the Irish Sailing Foundation.
Thirteen sailors from throughout Ireland will be based there, including 2016 Olympic Games silver medallist Annalise Murphy, her new sailing partner, Katie Tingle, from Cork, and six other world championship medallists.
Three converted shipping units are part of the structure with space for briefings and a boat maintenance area.
Outside, there will be a boat park and a pontoon for launching the boats.