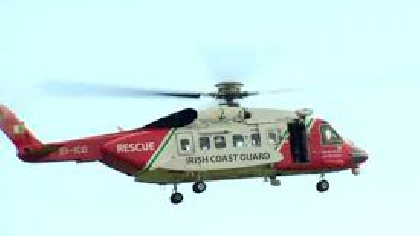 The Coast Guard has issued an appeal to people in Wicklow and surrounding counties, to exercise care over the next five days if heading to coast areas.
Exceptionally high Spring Tides are expected until next Sunday.
The Coast Guard says coupled with the strong winds forecast over the next few days conditions will be quite dangerous at lake and sea areas.
They are also warning people to be mindful of the risk of becoming isolated during Low Water, particularly in areas which are normally inaccessible and not to use inflatable toys on the sea or inland waterways.