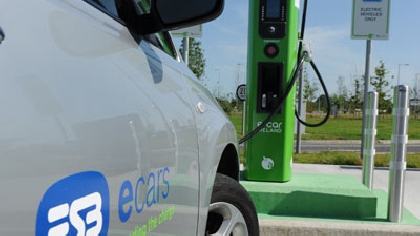 New figures from the Society of the Irish Motor Industry show 1,437 of them have been registered so far.
More than 50 hubs will be constructed on both motorways and national roads - with 50 existing charge locations also being upgraded.

The Government aims to ensure there are half a million e-cars on Irish roads by 2030, something which is supported by the ESB.
Meanwhile, the number of new car registrations fell by 5.6 percent in March, when compared to the same month last year.

The number of imported used cars rose by almost 10 percent.
In Wicklow there's been a 17% drop since the same time in 2018, with 1095 cars sold in the first three months of this year.