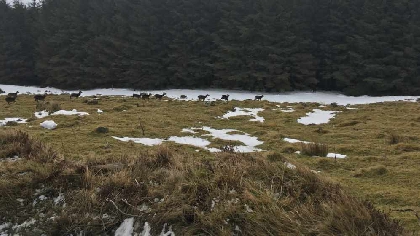 It's being claimed that over 28,000 acres of farmland in every county in Ireland, including Wicklow, is controlled by vulture funds.
Extensive analysis was carried out by the Irish Farmers Journal on almost 9,000 documents received from the Land Registry under the Freedom of Information Act .

A county breakdown of farm mortgages shows 285 parcels of land, including 7 here in Wicklow, are held by several subsidiaries of US vulture funds Cerberus and Lone Star.

The highest concentration of land held, was in Co Mayo, followed by Galway and Meath.