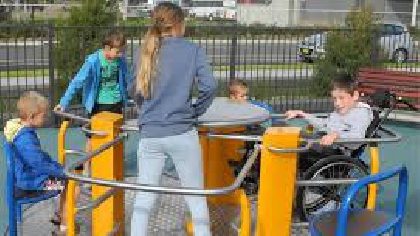 The new inclusive carousel in the playground at Seaview Avenue was unveiled by Arklow Municipal District.
The Spinmee Inclusive Carousel was funded by the Municipal District and the Community, Cultural & Social Development Section of Wicklow County Council.
The design of the carousel allows for both seated and standing users while also featuring two locations that can securely accommodate wheelchairs.
The playground has also been resurfaced using funding received from the Department of Children & Youth Affairs through CCSD.