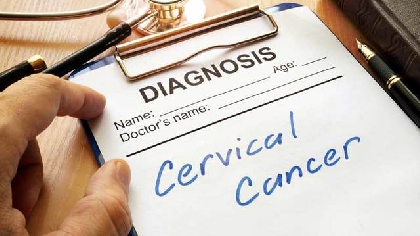 It's after confirmation an Irish-based lab will no longer be working with the screening programme.
Since the start of May, MedLab Pathology has been working through 55 thousand slides which are part of the current backlog.

The Dublin-based lab has confirmed that task finished last week and it'll no longer be carrying out work for the Cervical Check programme.

The backlog has now been brought down to 28 thousand - and it'll almost exclusively be the job of Quest Diagnostics in the US to clear that.

It's led to concerns there could be issues with there being enough capacity in the system.

The HSE's now being urged to clarify whether Quest will be able to deal with the extra workload - and if women will be forced to wait even longer for the result of their smear test.
The Taoiseach has said he will apologise to the women impacted by the failures of the CervicalCheck programme when the Dail returns from its summer recess.
Leo Varadkar and Health Minister Wicklow TD Simon Harris have met with members of the 221+ support group, where a number of issues were discussed.

Stephen Teap and Lorraine Walsh represented the 221 plus group at the meeting.

They say a full apology is only possible with a full understanding of what the state was and is responsible for.

They say a new dialogue - which is now more properly and fully informed - has begun.

The group hopes an apology will begin a healing process for all those impacted negatively by what they say is the CervicalCheck debacle.

They believe Taoiseach Varadkar and Minister Simon Harris approached todays discussions in a positive and constructive manner.

Minister Harris described the private meeting as very useful, and says the government will continue to engage with patient advocates going forward.