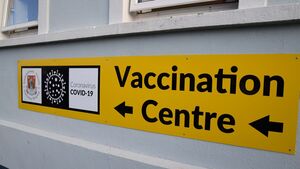 The Health Service Executive has confirmed that teachers and SNAs  in a number of special schools in Wicklow and Dublin received covid-19 vaccines in the last few days.
The news comes as three major teachers unions today backed a motion up to possible strike action over changes to the vaccination list.
According to the Irish Times, a number of workers in these schools in Wicklow and south Dublin were some of those on a reserve list used on Tuesday in order to prevent wastage.
Meanwhile, the Taoiseach says there are no plans to change the vaccine rollout list.
The list is now based on age not profession and the ASTI, TUI and INTO say teachers should be prioritised.

But Micheal Martin says the government will stick to official advice.