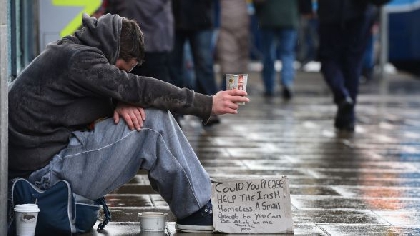 23 people are currently homeless in County Wicklow.
The numbers in Kildare match those in Meath.
The three counties make up the Mid East Region where 58 families, including 139 children, were homeless in last month.
There's been a drop in the number of people who are homeless nationwide.

The total figure is down from 8,702 in August to 8,656 in September, a decrease of 46.

There were 1,128 families in emergency accommodation last month, an increase of 8 on the 1,120 recorded in August.