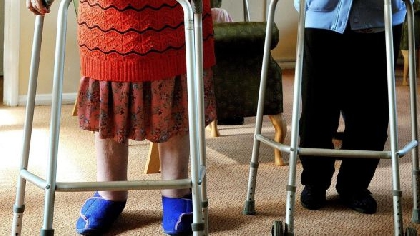 The latest inspection of nursing homes shows several issues surrounding residents rights, infection control and staffing.
Health watchdog HIQA found 28 of the 60 nursing homes it inspected were not fully compliant with its regulations.

Baltinglass Community Hospital in Wicklow was found to be substantially compliant while St. Columban's Nursing Home in Magheramore was found to be not compliant in 2 areas.

HIQA reports varying levels of non-compliance in the 60 nursing homes inspected for its latest report.
20 centres were non-compliant with three regulations or less, while eight centres fell short at four or more regulations.

A lack of activities on offer and issues with food standards were among the issues in breach of residents rights.

There was issues around dignity in a number of centres, with residents having no other choice but to dress in front of their roommate in twin rooms.

All of the non complying nursing homes are required to give HIQA a written response in how they will improve their service.