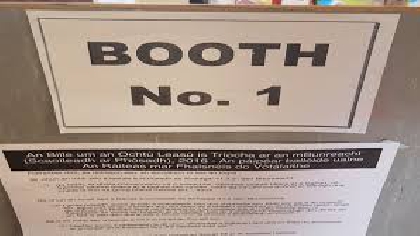 There was a total of 71, 320 valid votes recorded with 559 spoiled ballot papers.
With a 70.3% turn out in the garden county, the Quota was set at 11,887.
Almost half the seats across the Dáil have now been filled with counting set to continue this morning.

Sinn Féin are the big winners with Fine Gael and Fianna Fáil fighting to increase their seat numbers.

As of now Sinn Féin has the highest number of TDs with 29

Fianna Fáil have 16 over the line while Fine Gael have 14 TDs

Five greens have been elected, two from the Social Democrats, one Labour TD and 8 independents join two from Solidarity People Before Profit.

Some seriously high profile losses overnight.

Ministers Regina Doherty, Shane Ross and Mary Mitchell O'Connor will wake up without their Dáil seats.

Fianna Fáil's Lisa Chambers lost out in Mayo

While former Tánaiste Joan Burton and Solidarity's Ruth Coppinger also lost their seats last night in what was a bad evening for high profile female TDs.