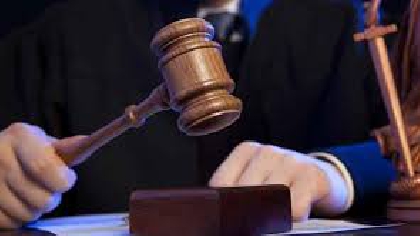 A High Court judge has ruled that he cannot change an order he made, preventing the publication of the names of a convicted Wicklow child rapist and his victim.
Mr Justice Micheal White said that the court made the order at the wishes of the DPP. A subsequent application on behalf of the victim wishing to lift the order and waive her anonymity, was challenged by lawyers for the 49-year-old Wicklow man, who said there was no basis in law for a victim to do this.
Last March the man was convicted of repeatedly raping a neighbour's nine year old child in the late 1980s. At his sentencing hearing in May, Mr Justice White imposed a seven-year sentence.
In his ruling this morning at the Central Criminal Court , Mr. Justice White said the application by the DPP in this case, came after the trial and the court no longer had, or has a mandate to alter the order made during the trial.