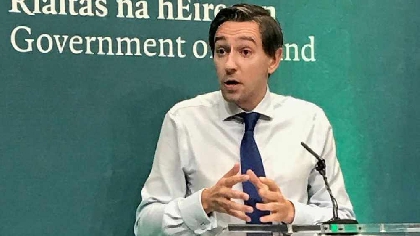 Details of the Executives capital spending plan have been revealed.
480 new hospital beds, 2 new emergency departments and more diagnostic equipment.

That's where some of this 2.1 billion euro investment announced by the government will go.

250 projects across the country are receiving funding under the plan including upgrade and refurbishment works for Baltinglass Community Hospital.
Earlier this year the Health Minister Wicklow TD Simon Harris announced a restructuring of the HSE with the idea to give more power and autonomy to individuals in the health service at a local level.

But the government has denied any projects have had to be delayed because of the National Children's Hospital going over budget.

There's already been some critcism from opposition parties.

Labour says the plan lacks credibility and is a window dressing exercise for the probnlems in the health service.
Area A takes in the north east of the country, Cavan and Monaghan, North Dublin, Meath, Louth.
Area B takes in Westmeath, Longford, Offaly, Laois, Kildare and parts of Dublin and Wicklow.
Area C focuses on the south and south east area including Tipperary South, Waterford, Kilkenny, Carlow, Wexford, Wicklow and part of South Dublin.
Counties Kerry and Cork make up area D, while Area E is comprised of Limerick and Tipperary and Clare.
Area F covers Mayo and Galway, Donegal, Sligo, Leitrim and Roscommon.