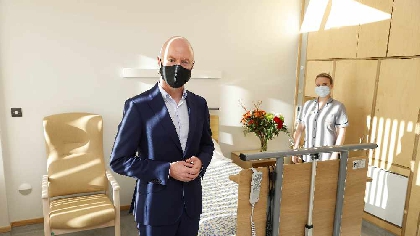 The Minister made the announcement after a visit to staff at the Hospice earlier today who are preparing to admit their first patients early next week.
Operated by Our Lady's Hospice & Care Services, the Hospice is expected to be operating at its full 15 bed capacity by the end of January next year.
After 11 years of campaigning and fundraising, more than €3.5 million was raised by the people of Wicklow for the project, which is located on lands at Magheramore donated by the Columban sisters.