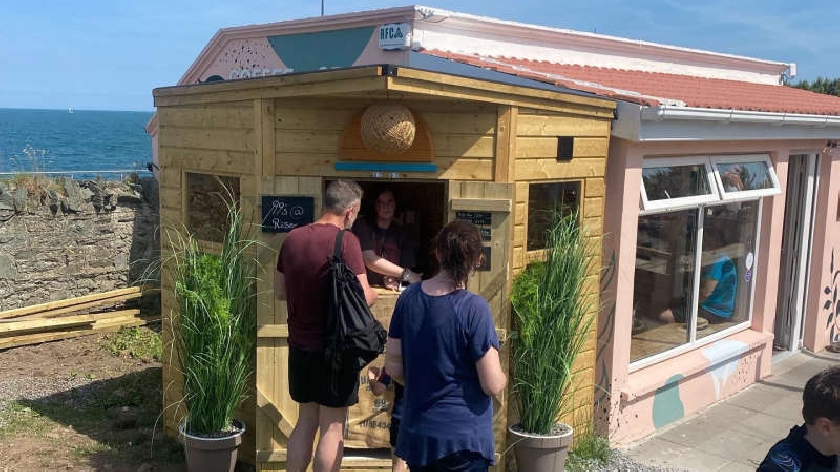 The special achievement award was granted to those behind the work at Tiglin's social  enterprise cafe, Rise at the Cove.
Speaking about receiving the award, Phil Thomson CEO said: "This award honours those who are often left out and left behind or displaced. These people have been welcomed into the town and community of Greystones."

Rise at the Cove is a place to bridge the gaps that can be apparent when people are displaced and loose their place in society because of homeless, war or substances.

Minister Stephen Donnelly, Minister Simon Harris and John Brady T.D., Jennifer Whitmore T.D. and Stephen Matthews along with Councllors, Jody Neary, Tom Fortune Derek Mitchell and Stephen Stokes all voiced their unreserved support for the work of Tiglin and Rise at the Cove.

A former Tea rooms at the previous holiday accommodation unit Carraig Eden has now become a community hub, a place of welcome and inclusion.