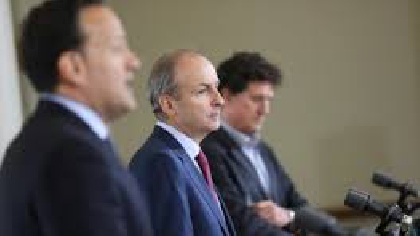 The Green Party has sanctioned two of its TDs, including a Minister of State, for failing to support the government in the Dáil.
Government TDs were voting down amendments to new housing laws, that would extend the rent freeze and evictions ban brought in during COVID.
It then emerged that Green Party TD Neasa Hourigan had stepped down as party whip - and was voting with the opposition.
This came as a small surprise to her government colleagues - but they had expected Hourigan to oppose the government on something, just not quite so soon. Then Minister Joe O'Brien abstained on the government's housing bill - leaving his government colleagues perplexed. He later said he thought the legislation could be stronger and wanted to mark that. The future of both now has a question mark over it.
It's understood Eamon Ryan has spoken with Micheál Martin and Leo Varadkar about the issue.