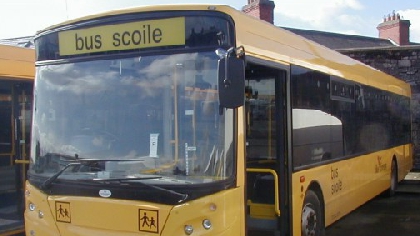 Parents will be able to claim for the cost of alternative school transport, if their children cannot social distance.
That's according to the Education Minister, after it was revealed school buses for secondary students would operate at 50 per cent capacity.

Officials are in discussions with Bus Eireann ahead of the re-opening of schools in the next couple of weeks.

Minister Norma Foley says if parents opt for other transport options they will be refunded the cost.
A trade union has warned that it may not be possible to introduce 50 per capacity on school buses in time for the new school year.

General Secretary of the NBRU Dermot O'Leary says it may take a few weeks to implement the measure