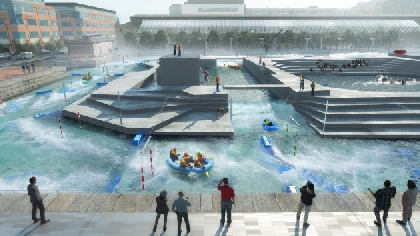 The €25 million facility near the IFSC was given the go ahead in 2019.
Dublin City Council says Covid-19 has affected its programme for getting the project to tender stage due to challenges with remote working for the multi-disciplinary design team.

The Council sought €19 million for the project from the Urban Regeneration and Development Fund however the Minister for Housing Daragh O' Brien has refused to fund the proposed development at George's Dock along the River Liffey.
Dublin TD Neal Richmond says he would be "sceptical" about the project, and suggested that an outdoor swimming pool could be more cost-effective.