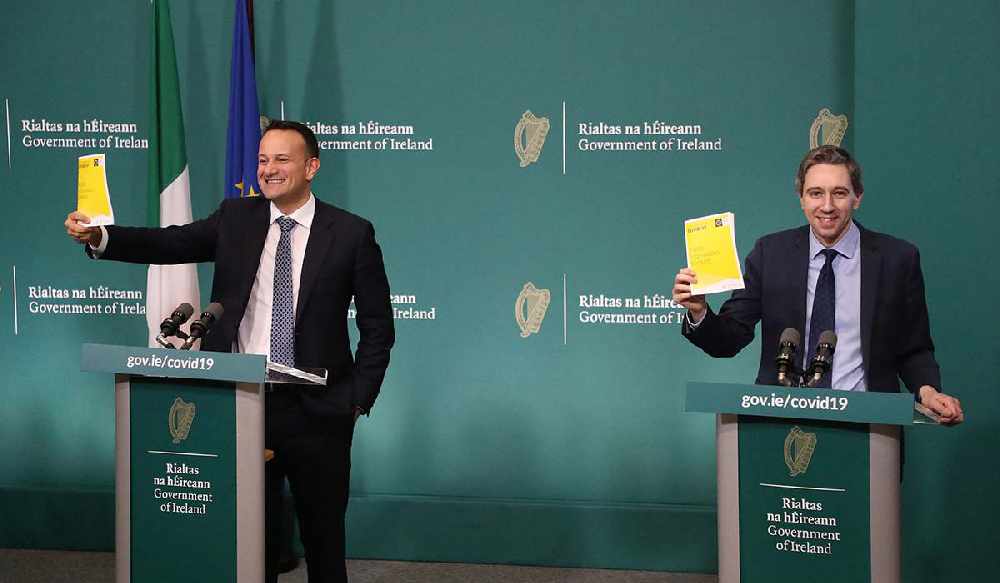 The move is in line with advice received from the National Public Health Emergency Team.
From Monday, under Phase 1, you are advised to Stay at Home, and avoid unnecessary journeys, except for the following 5 reasons:
1. To go to work, if your place of work is open and you cannot work from home
2. To shop for items you need
3. To exercise within 5km of your home
4. For medical reasons or to care for others
5. To meet friends or family outside, within 5km of your home, in groups of no more than 4
Older people and those who are cocooning should continue to stay at home, except for brief outdoor exercise within 5km of their home.
Outdoor public amenities and tourism sites, such as carparks, beaches and mountain walks may reopen

Outdoor public sports amenities, like playing pitches, tennis courts and golf courses may reopen

Outdoor sports and fitness activities in groups of no more than four are permitted within 5km of your home and providing there is no physical contact

School and college buildings may reopen for teachers and lecturers to facilitate remote learning.
The Roadmap, which was published two weeks ago, sets out five stages for unlocking the restrictions put in place to contain the Coronavirus, at three week intervals.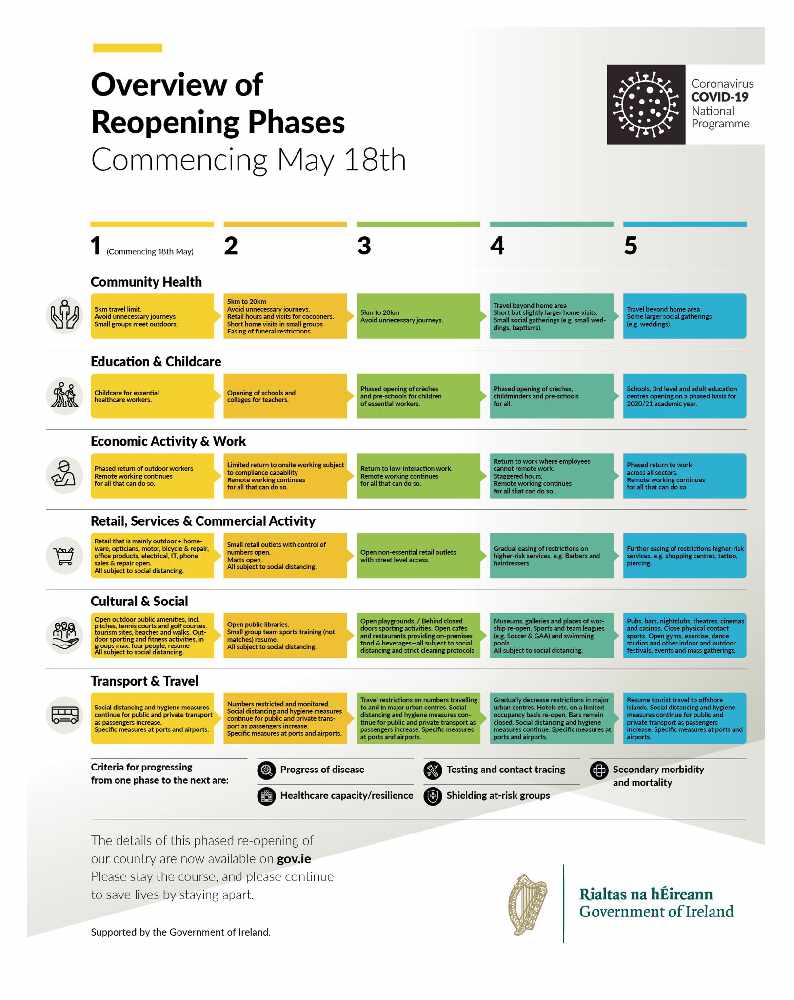 The Government is urging everyone to remember the importance of adhering to basic hygiene measures to stop the spread of Covid 19.
These are to:
W

ash your hands regularly;

M

aintain a 2 metre distance from others where possible;

C

ough or sneeze into your elbow or a tissue;

S

tay at home and self-isolate if you are sick