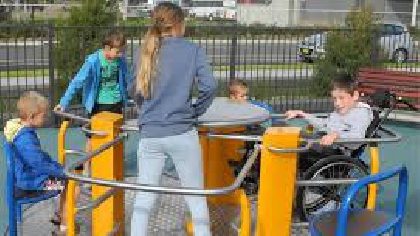 The funding will come in the form of grants to childcare providers and local authorities.
Children's Minister Roderic O'Gorman has announced the Summer of Play initiative which aims to encourage children and families to spend time outdoors as restrictions ease further.

The money will be used by childcare providers to add or upgrade their current outdoor facilities, while local authorities will use it to ensure that playgrounds are safe and inclusive for all children.
It will also be used for projects such as sensory gardens, learn to cycle tracks, and natural play trails.
Arklow will see new facilities include a multi play area and new maritime themed equipment such as boat play systems and spring rockers.

The Minister also announced a resource for families to support their children's play - Let's Play Ireland.