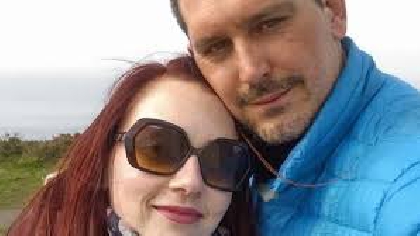 Rafal Skara, originally from Poland, failed to return to his home in Artane in North Dublin after spending a day paragliding over the Wicklow mountains.
41-year-old Rafal Skóra launched from a location at Sorrel Hill with the intention of conducting a cross-country flight to Wexford town.
The report says he had been airborne for one hour and 33 minutes.
It says the paraglider wing was recovered, deflated on the ground, and all lines were on the surface - untangled and undamaged.
His body was later found in the Wicklow Mountains close to wreckage in a field on the Ballinacor Estate after a combined search between Gardai, the Dublin/Wicklow Mountain Rescue team and the Irish Coast Guard.
The Polish native had been living in Artane in North Dublin.
More than 8-thousand euro had been donated to a GoFundMe page to cover Mr. Skóra's funeral costs.