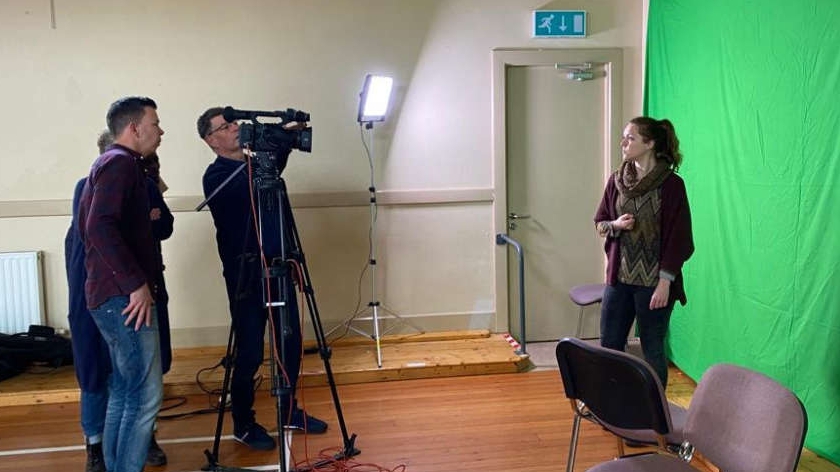 A special screening will take place at Glenealy Village Hall on the evening of Thursday 12th May.
Glenealy Film Project have announced that a special screening will take place at Glenealy Village Hall on Thursday the 12th of May at 7.30pm. "The Final Cut", by Glenealy Film, is a media event to mark the culmination of eight months' work from the students at Glenealy Training and Development Centre. Glenealy Film is the collective name for the students soon to receive their BTEC diplomas in Creative Media Production. This internationally recognised diploma is a skills base course of study aimed to prepare students for careers in the creative media and film sectors.
The event will screen some of the students' diverse body of work since last September including a nature documentary with a very local twist, a thought-provoking short film shot on location in Ashford, a music video featuring a young emerging local artist, as well as individual projects from the participants.
Students viewed each others individual productions and here we see a snippet of student David Drakeford's short film...

Posted by Glenealy Film on Sunday, May 8, 2022
This is an invite only event and if anyone is interested in attending they should email manager@glenealy.ie by 5pm today, Tuesday the 10th of May, to secure a seat at the screening. Light refreshments will also be provided on the night.