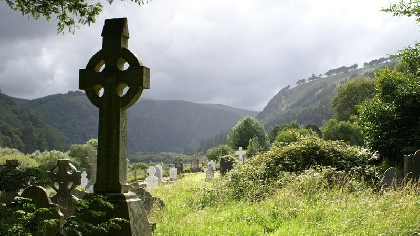 The Tentative List is an inventory of natural and cultural heritage sites that may have potential to demonstrate Outstanding Universal Value and therefore considered suitable for nomination to the World Heritage List.
Six applications were received by the June 2021 deadline and the exhaustive and expert evaluation process over the last eleven months has concluded that three applications should be included on the new Tentative List for Ireland with details being sent to UNESCO Paris. They are:
The Passage Tomb Landscape of County Sligo
Transatlantic Cable Ensemble: Valentia-Heart's Content, County Kerry (a serial transnational nomination with Canada)
Royal Sites of Ireland: Dún Ailinne County Kildare; Hill of Uisneach, County Westmeath; Rock of Cashel, County Tipperary; Rathcroghan County Roscommon and Tara County Meath; (potential for a serial transboundary nomination to include Emain Macha/Navan Fort, County Armagh).
In relation to the other three applications to the Tentative List, it has been concluded that:
Glendalough Valley, County Wicklow
Wicklow County Council has currently paused its Tentative List application in respect of Glendalough Valley, County Wicklow until work on the Glendalough and Wicklow Mountains National Park Masterplan process has concluded.