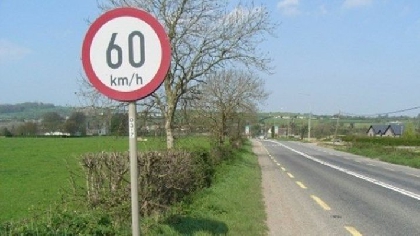 Nearly 200 thousand vehicles have been checked for speeding as part of National Slow Down Day. The Gardaí and GoSafe began the operation across the country yesterday morning.
304 motorists have been detected for breaking the speed limit over a 24 hour period.

From 7am yesterday morning until 7am today the Gardaí held a speed enforcement operation.

Supported by the Road Safety Authority, one hundred and 95 thousand, 7 hundred and 68 vehicles were checked on National Slowdown Day.

One driver was caught travelling at 153 kilometres an hour on the M7 in Co Laois while another motorist detected doing 87 kilometres in a 50 kilometres zone in Dublin 4.

The aim of the campaign is to reduce the number of speed-related collisions and save lives, so far this year 58 people have been killed on Irish roads.