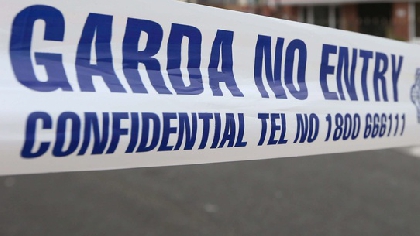 There's a call out for eyewitnesses to a shooting in west Dublin earlier which has left a man in his fifties seriously hurt.
He was shot several times about ten minutes past noon at a home on Cookstown Road in Tallaght, and taken to hospital in a serious condition.

Gardaí have sealed off the scene and set up an incident room -- and want to speak with anyone in the area between a quarter to twelve and a quarter past twelve today.

They're asking for information on a small van found burning in Kilcarrig Close shortly after the attack

Information's also being sought on the movements of two cars seen in the Rathmill Glen area -- one black car found partially burnt, and a second silver car.