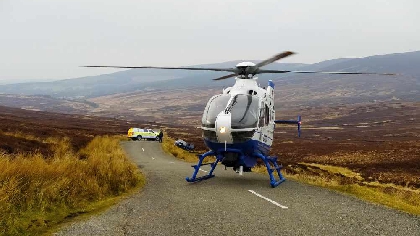 Blessington Gardai attempted to stop a vehicle as they broke a red light.
Gardaí from Blessington tried to stop a vehicle on Main Street, Blessington earlier this week as the result of the car braking a red light. The car was stopped up in Sally Gap and 4 people were arrested.
Assistance was provided by the Garda Air Support Unit and Gardai from other districts.
Two men (18 & 20 yrs) were brought to Court and charged
#IrishAirCorps
Gardaí Blessington tried to stop a vehicle on Main Street, earlier this week as they broke a red light. Vehicle stopped up in Sally Gap and 4 prisoners arrested, assistance by Air Support Unit and other district members. Two men (18 & 20 yrs) to Court and charged #IrishAirCorps pic.twitter.com/Y2JkEu32A2

— Garda Info (@gardainfo) March 27, 2020