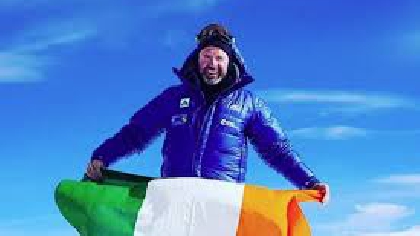 Seamus Lawless reached the peak of the mountain last Thursday, but has been missing since he fell on his way back down.
A GoFundMe page for the Wicklow man missing on Mount Everest has raised almost 226-thousand euro.
The family of Seamus Lawless say they set up the page with a 'heavy heart' with a goal of raising 750 thousand euro.

The funds will go towards a team of expert Sherpas in an effort to locate and bring Shay home to Ireland.

His family say they have little to no information about what happened last Thursday and say they do not know his current location.

Seamus from Bray hasn't been seen since he reached the summit last week.