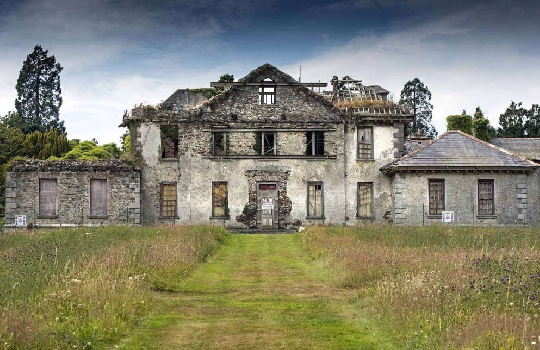 Minister of State Patrick O'Donovan was in Wicklow earlier today to announce funding worth €5.45 for the conservation of Kilmacurragh House, located in the Kilmacurragh National Botanic Gardens just off the N11.
Construction on the house was completed in 1712, the property changed hands several times, before it was abandoned in the 1920's.
It was later operated as an hotel. However a dispute over its ownership led to the Land Commission acquiring the property in 1974.
The house sustained serious damage, caused by fires in 1978 and 1982 and was then stripped of its fittings including the staircase.
Since then it has been derelict. But Minister O'Donovan says he is providing funding that will be begin the process of restoring the building to it's former glory.