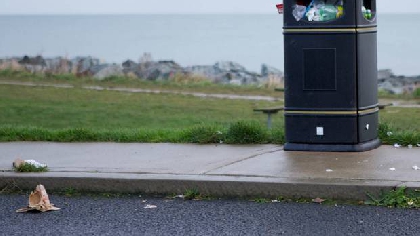 Additional funding is being provided for more bins to deal with the increase in people meeting outside.
Outdoor dining and drinking will be the focus over the coming months, as the country emerges out of lockdown restrictions.

€5 million is being provided to help local authorities deal with the problem of littering.

Environment Minister Eamon Ryan says more initiatives are planned to encourage a change in behaviour around littering.