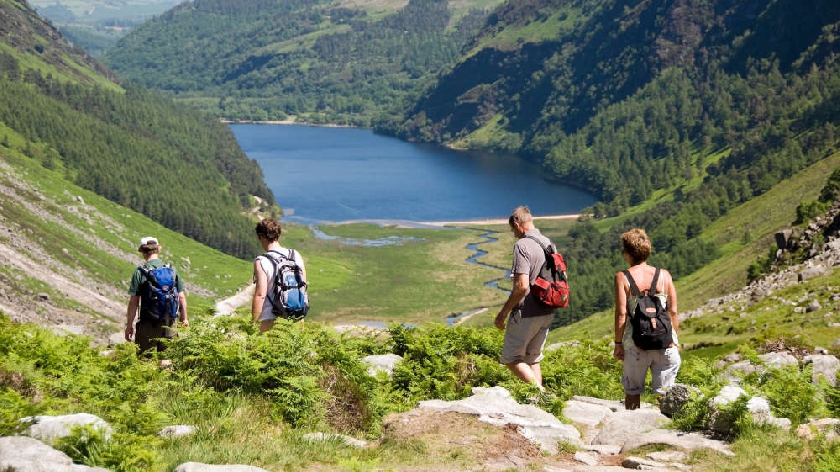 The funding being announced comes under the Outdoor Recreation Infrastructure Scheme (ORIS) which is under the remit of the Department of Rural and Community Development. 
This scheme is all about developing walkways, cycleways, rivers and lakes.
The projects, when ultimately delivered are set to provide a major boost to local economies by attracting visitors and furthering our reputation as a destination for adventure tourism.
Speaking today Minister Simon Harris said:
"I'm delighted to confirm funding today for two projects in County Wicklow under the Outdoor Recreation Infrastructure Scheme.
"Lugnaquilla and Bray Head's Recreation Plans are in line to receive €45,000 each to develop, protect and maintain their walking trails.
"This investment is about protecting and developing further the great outdoor activities Wicklow already has.
"The days are getting darker and it's more important than ever to make the most of those precious daylight hours by getting out and about when you can.
"The funding announced today will support the further development of Wicklow's unique landscape for outdoor activities.
"These amenities are here for us all to enjoy and it's crucial we make the most of it and continue to invest in them as much as possible.
"I will always back any funding that help develop and enhance the great hiking trails and outdoor amenities Wicklow has to offer which benefits our people's health and wellbeing but also boosts our tourism sector.
Minister Harris added:
"This investment will mark another step forward in delivering on the Government's ambitious new National Outdoor Recreation Strategy – Embracing Ireland's Outdoors'"."
This announcement is part of of a €2.3m funding investment under "Our Rural Future".
Funding for the delivery of projects on the ground under the other Measures of the scheme will be announced by the Minister for Rural and Community Developmeng Heather Humphreys early next year.