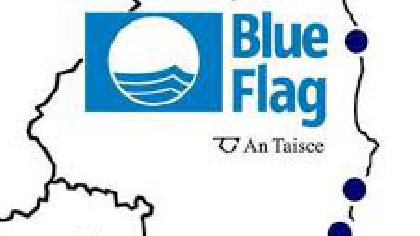 Wicklow has retained blue flags for all four beaches awarded the status in 2020.
Brittas Bay North and south beaches, along with Bray south promenade and Greystones south beach have once again been recognised amongst a record 93 Blue flags awarded around the country this year.
In Dun Laoghaire Rathdown, Seapoint has retained its Blue Flag, while Killiney beach regained the award for the first time since 2016.
However while Wexford secured 7 blue flags, Ballymoney North beach, near Gorey, lost its blue flag status.